#1. Strike in Japan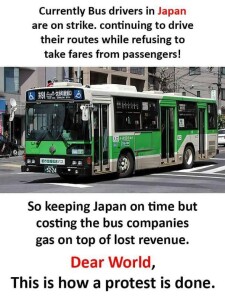 #2. Drink Cans Have Names Written In Braille On The Top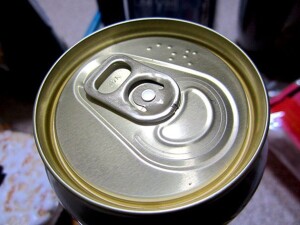 #3. Japanese Fans Stayed Behind After The FIFA World Cup 2014 Match To Help Clean Up

#4. There Are Baby Seats Attached To The Wall In Most Bathrooms

#5. Here Is Some Of The Hospital Food I Ate

#6. You Can Often Find This Kind Of Toilet In Japan. Wash Your Hands And Reuse The Water For Your Next Flush

#7. Japan's Manhole Covers Are Beautiful

#8. Most Japanese Schools Don't Have Custodians. Instead, The Students Do The Cleaning Themselves As A Part Of Showing Gratitude To The School And Learning How To Become More Productive Members Of Society

#9. The Note In Japanese Says, "I Accidentally Knocked Over Your Bike And Broke The Bell. I Am Very Sorry."

#10. This Is How Smooth The Bullet Train Is In Japan

#11. I Dropped My Shopping Bag On The Streets Of Osaka And When I Went Back To Look For It Later That Day, Someone Had Placed It Next To A Tree Untouched

#12. Commuters In Tokyo Pushed A Train Car To Save A Woman Who Fell And Got Stuck Between The Car And The Platform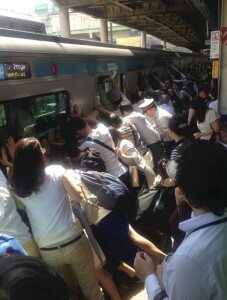 #13. Koi Fish Even Live In Drainage Channels In Japan.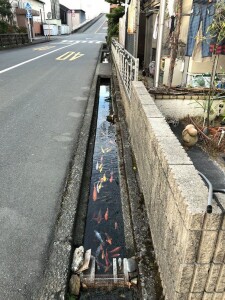 #14. Japanese Toilets Often Have A Button That Plays White Noise/Water Sounds So You Can Poop Without Other People Hearing Your Business.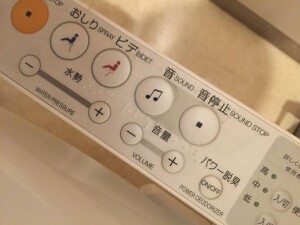 #15. Another Reason Why I Love Japan

#16. In Trains You Can Rotate The Seats In Any Direction

#17. Another Great Japanese Invention: Umbrella Lockers. So You Don't Have To Carry Them Around Inside A Building And Nobody Takes Yours 'Accidentally.'

#18. This Toilet In Japan Has A System Of Occupied/Vacant Toilets Information.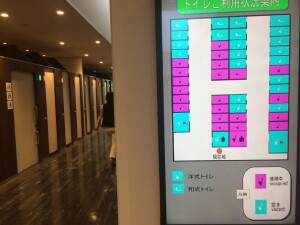 #19. Expectations Meet Reality In Japan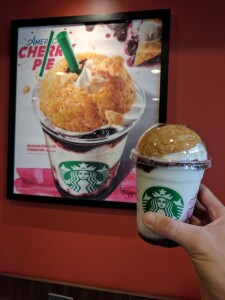 #20. This Japanese Gum Came With Little Pieces Of Paper Inside For You To Spit Your Gum In To When You're Finished With It