Tag:
Aim High
You can certainly spot a military family vehicle by the message being sent through the window decal.
Tony Blair the former British prime minister visited Ali Al Salem air base in Kuwait. In these photos you can see him shaking hands with Colonel Smith the former base commander.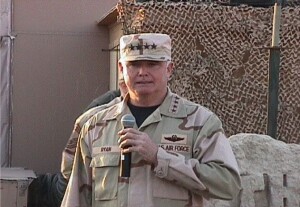 General Ryan visited Ali Al Salem airbase in Kuwait. While there he received a tour of the base by Colonel Smith and the facilities and also participated in reenlistment ceremonies.