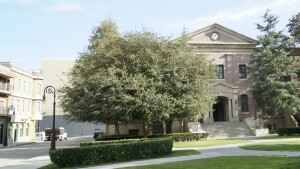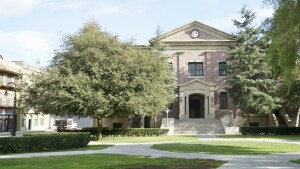 While taking the Universal Studios Hollywood movie set tour we passed the iconic Back to the Future Part II clock tower that was struck by lightening.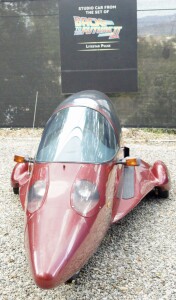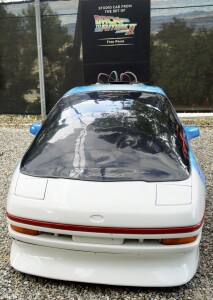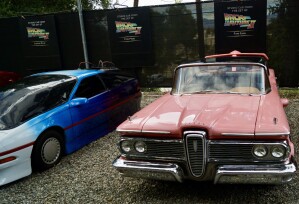 There were some vehicles on display that were used in the movie.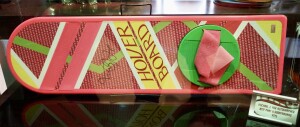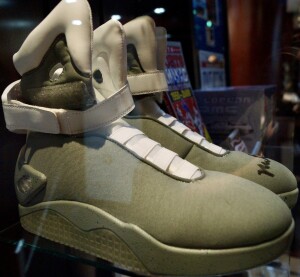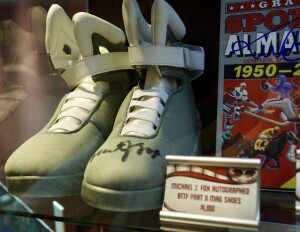 Then there was memorabilia that was for purchase that was signed by Michael J. Fox.