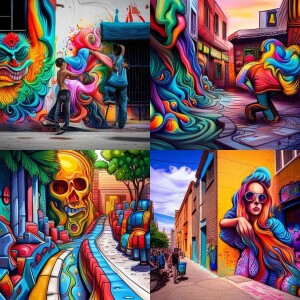 Cinco de Mayo is not just any holiday, it's a fiesta filled with vibrant colors, lively music, and scrumptious food. This holiday is celebrated on the 5th of May every year, and it holds a special place in Mexican history. It commemorates the Mexican army's astounding victory over the French army at the Battle of Puebla on May 5, 1862. Despite being outnumbered and outgunned, the Mexican army emerged victorious against the French army – considered one of the best armies in the world at that time. This victory was a significant milestone in Mexican history as it prevented the French from taking control of Mexico and boosted the morale of the Mexican people.
While Cinco de Mayo is a Mexican holiday, it is also celebrated with great enthusiasm in the United States, particularly in regions with large Mexican-American communities. It's a time when people come together to celebrate Mexican culture and heritage. The festivities include parades with colorful floats, traditional Mexican music, and dance performances that are a feast to the eyes and ears. The food and drinks are nothing short of a gastronomic adventure, with mouth-watering nachos, tacos, and margaritas readily available.
People also dress up in traditional Mexican clothing or wear the colors of the Mexican flag – red, white, and green to show their love and respect for the Mexican culture. Although it is not a national holiday in Mexico, it still holds immense significance in Mexican history and culture. It serves as a reminder of the bravery and determination of the Mexican people.
Overall, Cinco de Mayo is a day of pride, celebration, and unity. It's a day to appreciate the rich heritage and culture of Mexico, and to honor the heroic soldiers who fought for their country's freedom.